3.25.2009
Posted by Bettie Blogger at 9:40 AM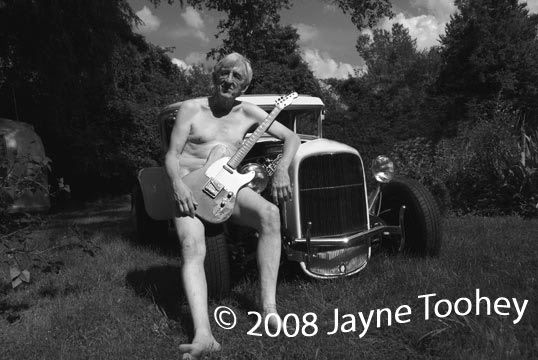 The
NAKED FOLK CALENDAR
(pictured above) helps pay for the health care of uninsured or underinsured folk musicians.
The
GLAM BLOG
has pictures of a great Brazilian retro-pin-up calendar, Contigo!
In the early 50's famed artist George Petty drew and airbrushed the pin-up girls for Ridgid Tools popular calendars...
PLANETZMAN
has a gallery (the overall site seems neanderthal-ish, but the Petty pics are priceless.)
We have a crush on
BOMBSHELL STAMPS
, as they allow for some seriously sexy scrapbooking.

TRENDHUNTER
has deemed retro pin-ups "playful"... so I guess it's okay to like it now! (Let me know when it's not "trendy" and then I'll make sure to hate pin-ups and, in fact, deny ever having liked them!)
"My inspiration to create the Female Mechanics Calendars came from my experience working as a carpenter and as a motorcycle mechanic in shops where I often felt like an anomaly for being a woman. I feel that it is so important for people to see that there are women who actually work these jobs, and can thrive if given the opportunity to learn. I am continually inspired by the people I have met while creating this project."
~ Sarah Lyon, creator of the
Female Mechanics Calendars
, which, true to its name, features verite shots of women automobile, motorcycle,
jet aircraft, bicycle, hot rod, race car, hybrid, and diesel mechanics
from around the country. (hat tip:
Feminist Philosophers
)