3.18.2009
Posted by Bettie Blogger at 8:05 AM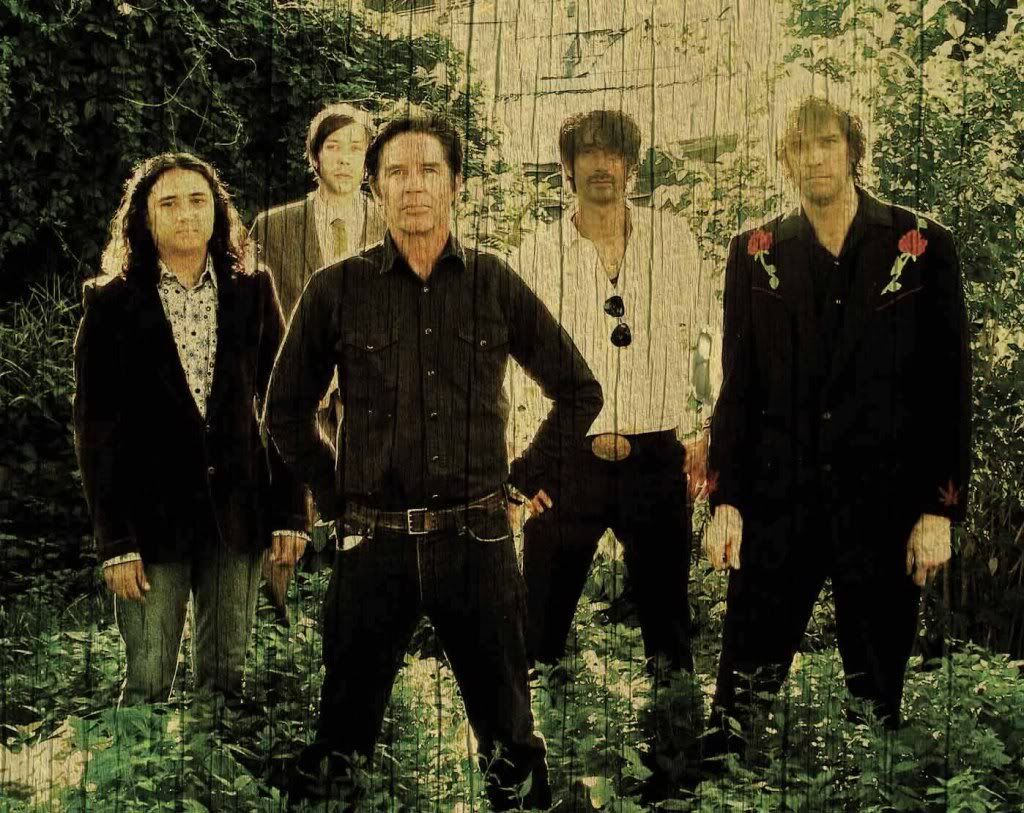 Another Bettie Page Blog Recession Buster:
Click
HERE
to stream
Country Club
by John Doe (he of X, The Knitters, a fab solo career and an eclectic acting resume) and the alt-country virtuosos, The Sadies. And no, we're not in "in the tank" for Yep Roc... don't even know the people. But with a roster that includes John Doe, Los Straitjackets, Southern Culture on the Skids and The Reverend Horton Heat, it's hard not to shill!

From YEP ROC:

In true honky tonk style, Country Club is the bastard child of a drunken promise.

A post show hang-out between X & the Knitters' John Doe and The Sadies produced the idea to join forces to a make an album of country songs. Both rock n' roll and country music are littered with the ghosts of broken promises but this one was destined to become reality. Timeless sounds abound on Country Club, driven by Doe's gorgeously rough-hewn vocals, the dueling thousand pound chops of the guitar-wielding Good brothers and The Sadies' world class rhythm section of Mike Belitsky and Sean Dean.

Here, the Countrypolitan sound of late 1960s Nashville is filtered through the telecaster-based tonk of Bakersfield, CA and the results are simply stunning. Classic tunes by Merle Haggard and Waylon Jennings stand alongside corkers by Tammy Wynette and Roger Miller, all of them getting unique treatments by Doe and The Sadies. The album also features four originals - three from The Sadies and one courtesy of the timeless pairing of John Doe and Exene Cervenka.

On Country Club Doe and The Sadies find the perfect blend of the reverent and the experimental, resulting in a slightly psychedelic brew that just might pass for straight if you're not lookin'.

Tracklist:
1) "Stop the World and Let Me Off" (made famous by Waylon Jennings)
2) "Husbands and Wives" (made famous by Roger Miller)
3) "'Til I Get It Right" (made famous by Tammy Wynette)
4) "It Just Dawned on Me" (by Exene Cervenka, John Doe)
5) "(Now and Then) There's a Fool Such as I" (made famous by Hank Snow)
6) "The Night Life" (made famous by Ray Price)
7) "The Sudbury Nickel" (by The Sadies)
8) "Before I Wake" (by The Sadies)
9) "I Still Miss Someone" (made famous by Johnny Cash, Roy Cash Jr.)
10) "The Cold Hard Facts of Life" (made famous by Porter Wagoner)
11) "Take These Chains from My Heart" (made famous by Hank Williams)
12) "Help Me Make It Through the Night" (made famous by Kris Kristofferson)
13) "Are the Good Times Really Over for Good" (made famous by Merle Haggard)
14) "Detroit City" (made famous by Bobby Bare)
15) "Pink Mountain Rag" (by The Sadies)

CD/LP Release Date: April 14, 2009. Pre-order Country Club at the Yep Roc Webshop and get a limited edition guitar pick. These were created as promotional items for Country Club and will not be available after the pre-order ends!
Click HERE to buy the record.