1.14.2010
Posted by Bettie Blogger at 4:45 PM
Bernie Dexter was kind enough to personally furnish us with the following photos of the new Olivia-designed T-shirts that she will be modeling at the San Diego Comic Con TODAY (Friday, July 24th, 2009) and TOMORROW (Saturday, July 25th, 2009) from 12:00-4:00 (although if she's having fun, she admits she will probably come earlier and stay later!)

She and Olivia De Berardinis will be appearing at Olivia's booth, #5358. Olivia will be at the booth for the entire run of the convention (through the end of the day, Sunday, July 26th, 2009).

Bernie will be modeling the awesome t-shirts seen below...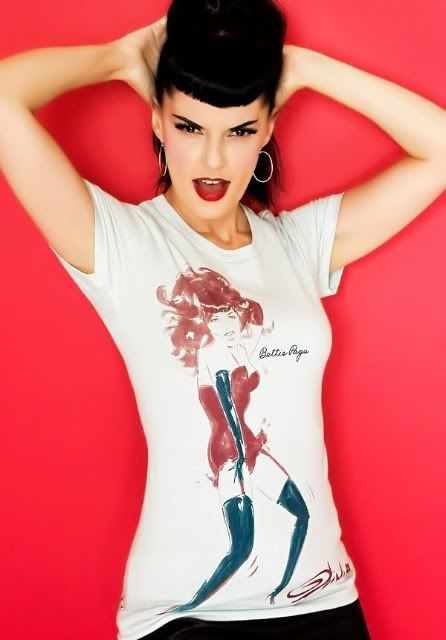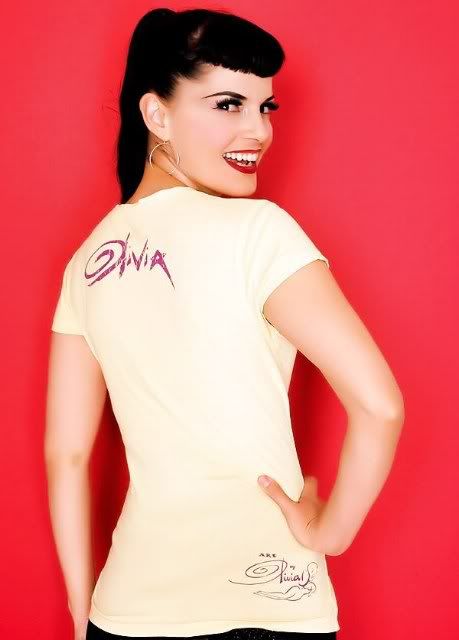 If you can''t get to the Con, you can buy these incredible shirts at BETTIE PAGE HOLLYWOOD or BETTIE PAGE LAS VEGAS.